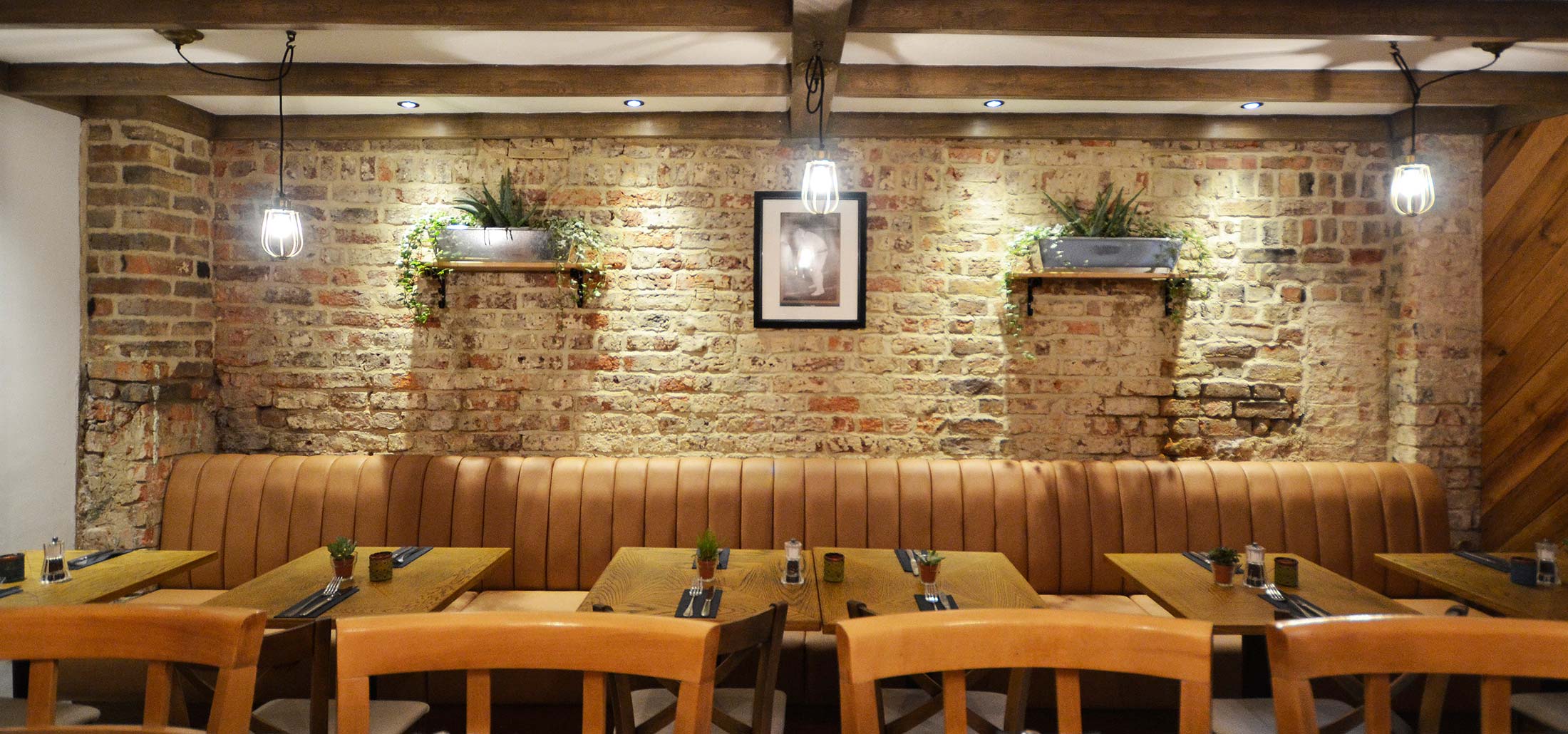 Wild Beer
Somerset based craft brewery Wild Beer Co decided to expand their unique drinking experience by combining their experimental beer flavours with fine dining. Challenging perceptions of what beer can be is at the heart of the company's ethos and this translated through to the concept behind the design.
Services – Interior Design, Bar Design, Exterior Signage, Furniture Specification.
Fit Out – Store Guru.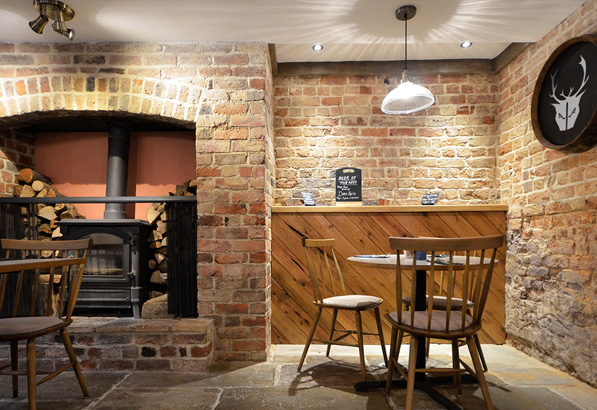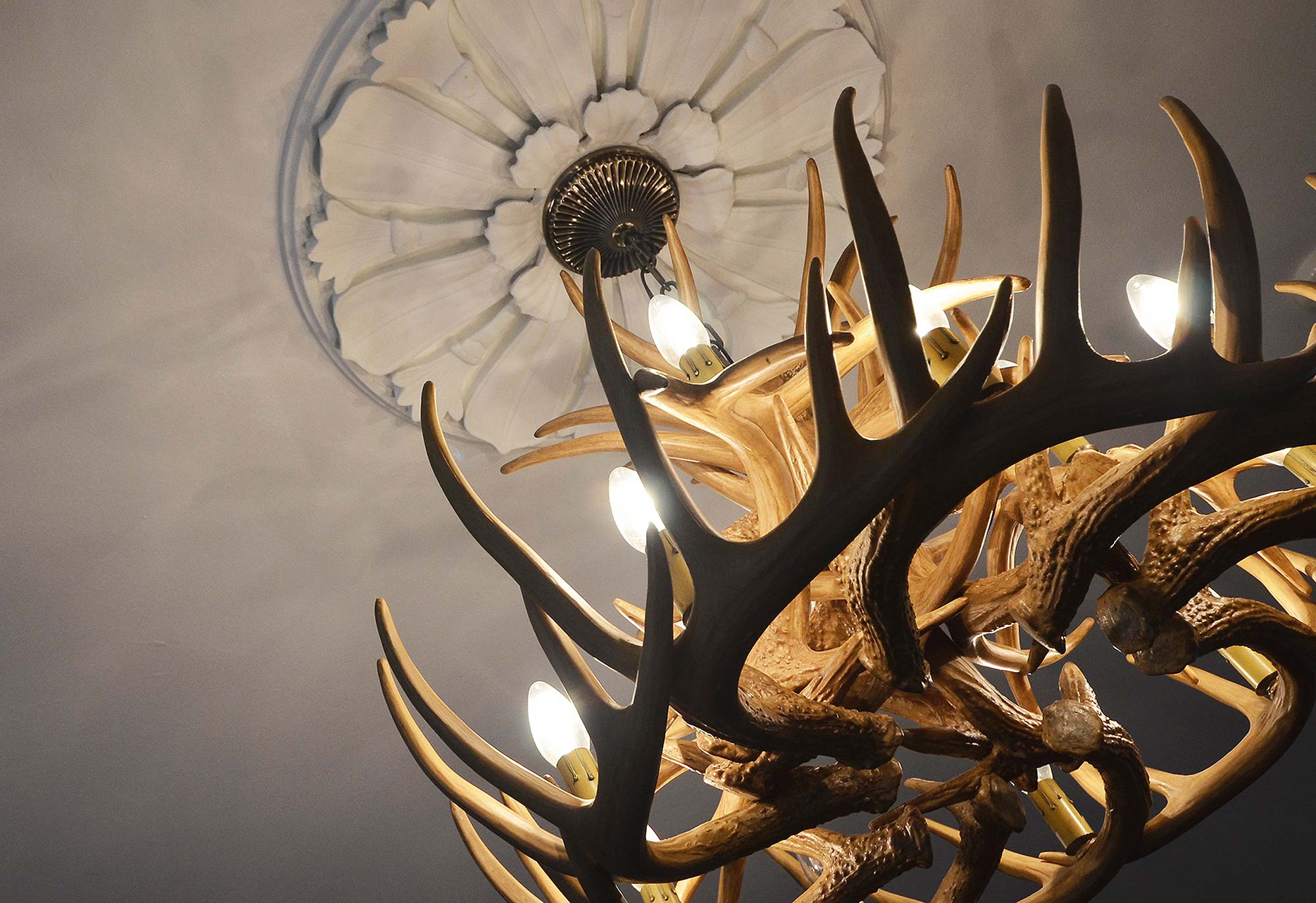 Cheltenham offered an historic Grade II listed building with 3 floors of original features, including original brickwork, flagstone in the basement dining areas and full height ceilings across the bar and lounge floors. To compliment the history of the building, we left these features exposed combining the traditional, the rural and the wildly different.
Taking influence from the brewery's creative use of ingredients, the 3 floors were all approached with a slightly different palette and feel with the use of rural materials from the brewery's own yard next to rich colours, fabrics and materials.  The Brand's personality flows throughout all 3 floors with photography, artwork and touches of the wild.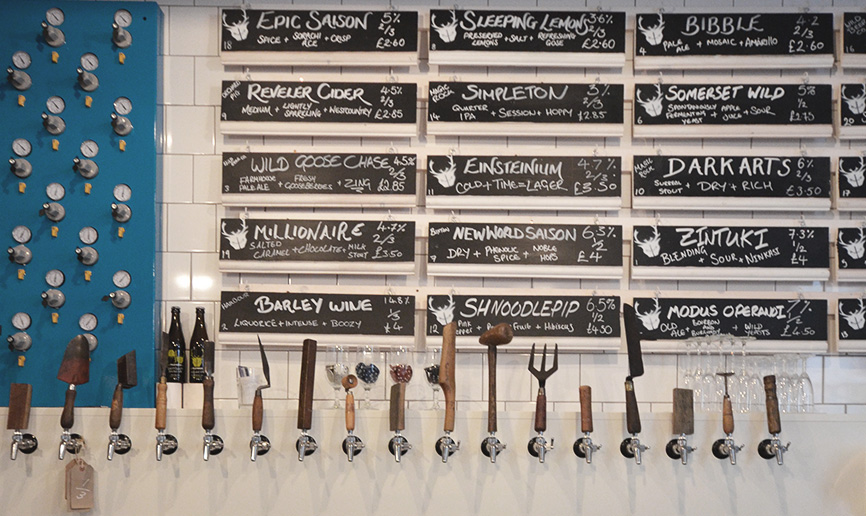 The bar offers an ever evolving menu of tastes which is displayed with pride above the array of old tools used as beer taps. Each one is served in a glass specific to it's taste and the staff are only too keen to help explain the flavours, styles and finding you the right flavour.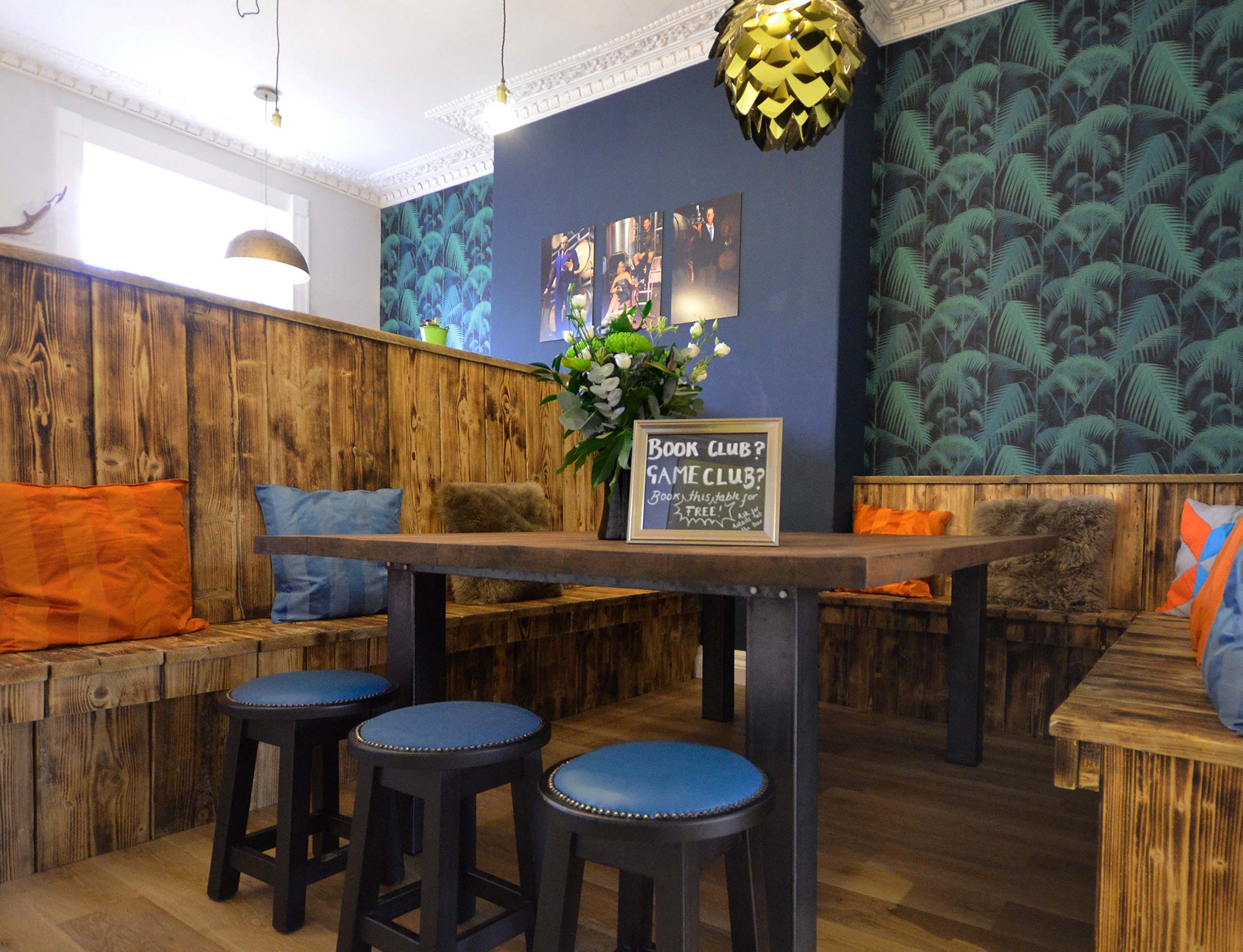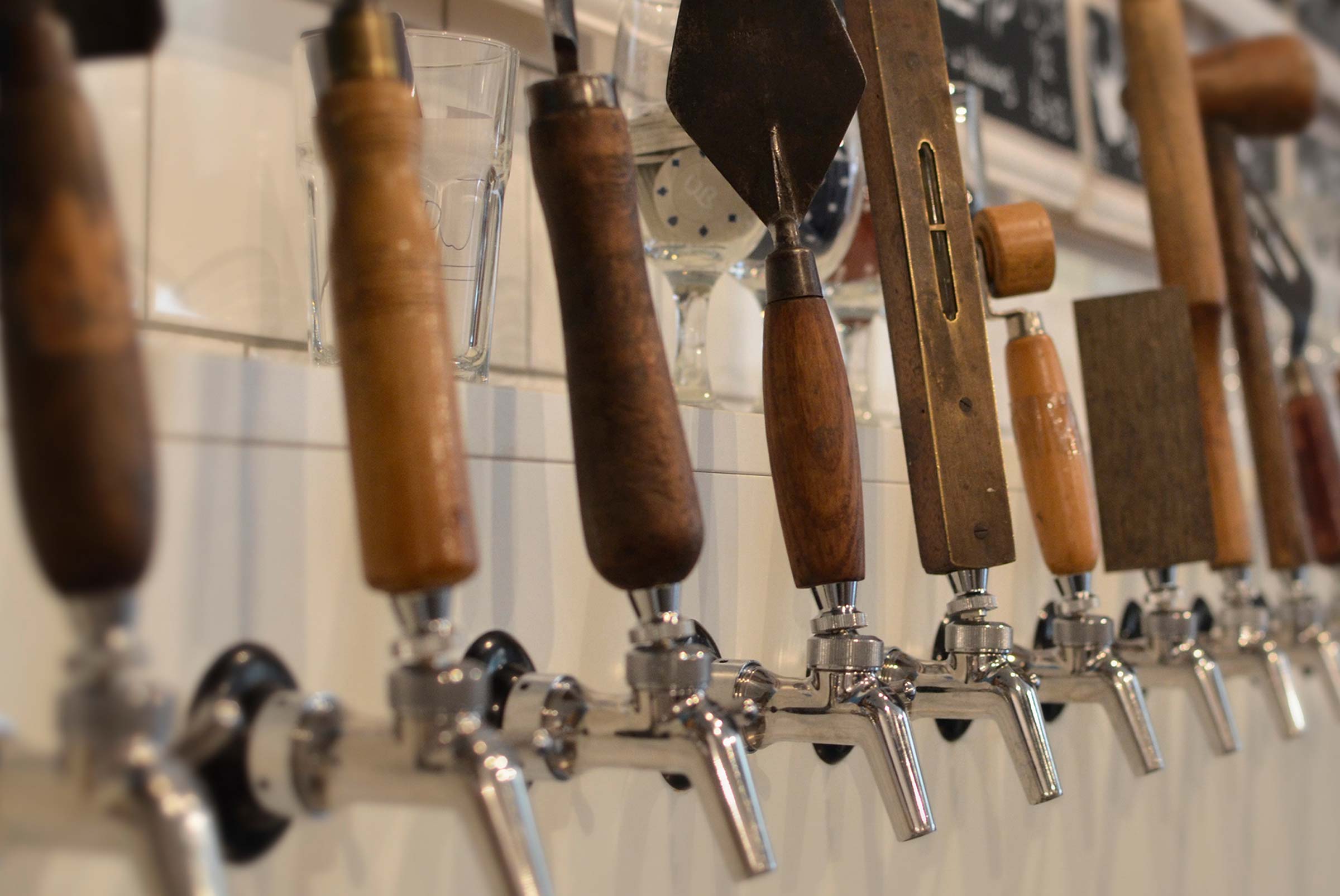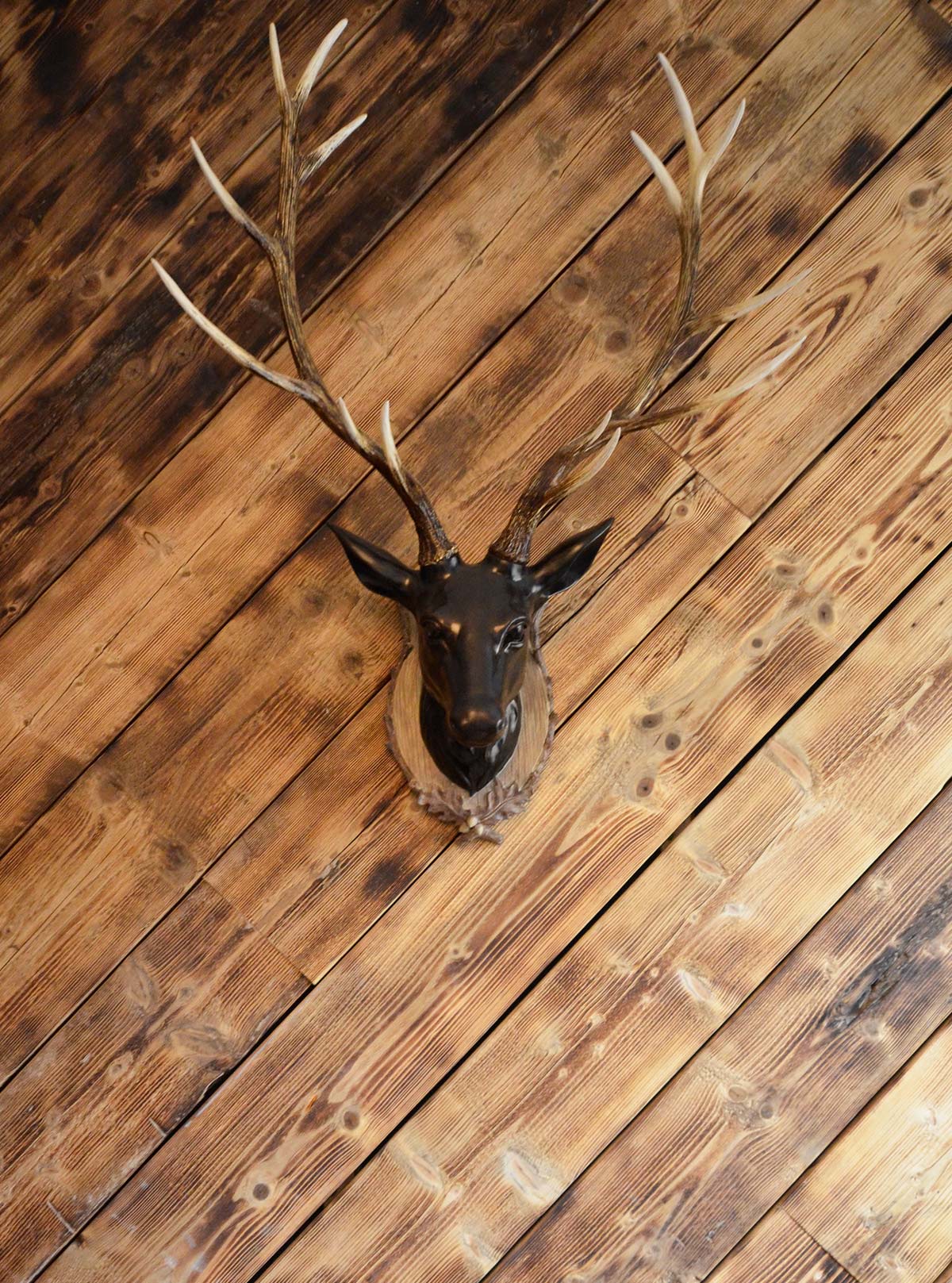 "Something Yellow produce practical and achievable solutions that my clients unite with straight away. Always pushing the boundaries, they add some sparkle and theatre where you least expect it, setting them apart and making their work unique."
Kate Rowe – Store Guru