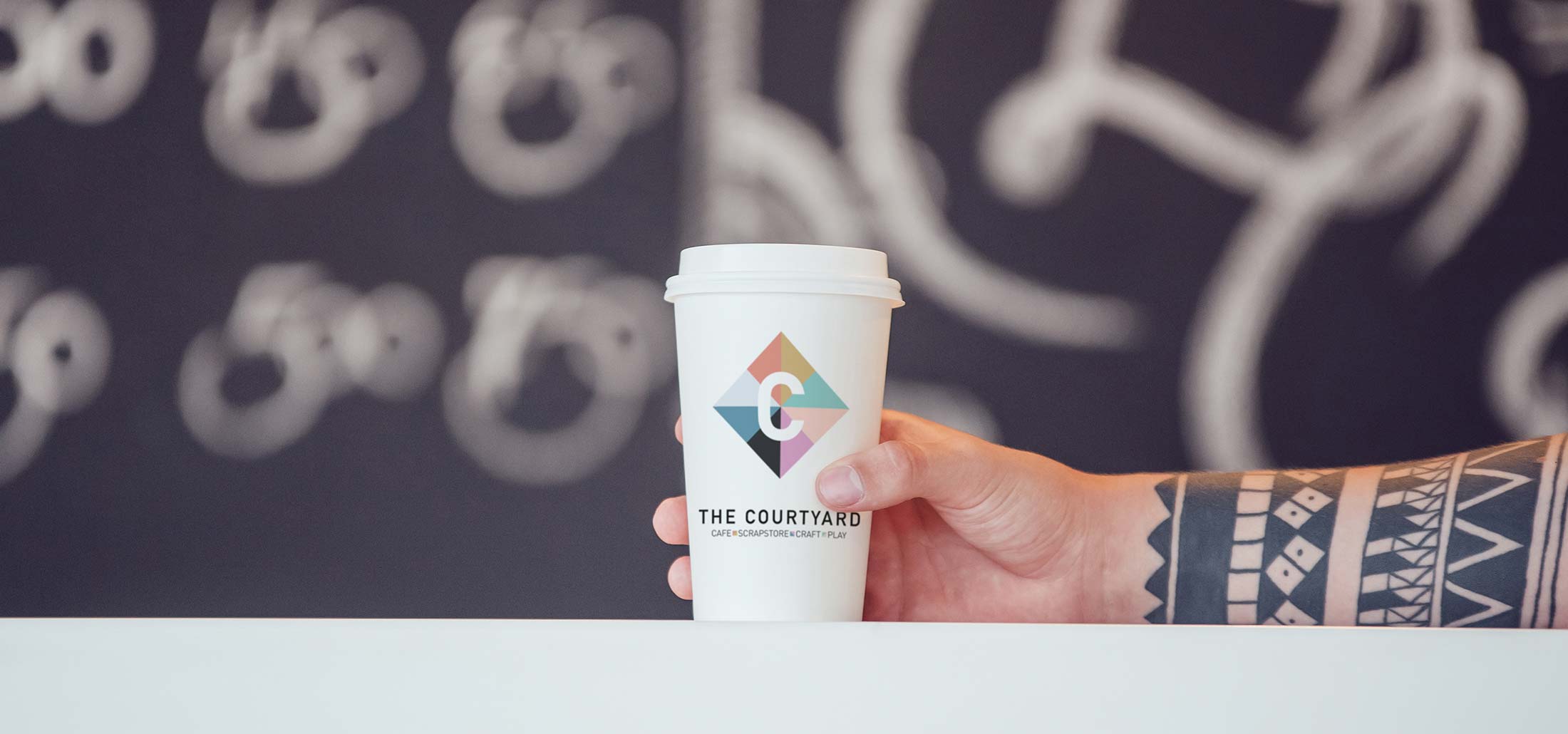 The Courtyard
A small hidden gem in Somerset, The Courtyard is a hybrid cafe/scrapstore/play venue where creativity is at the heart of the company.
Services – Brand, Strategy, Interior Design, Visual Merchandising, Exterior Signage, Merchandising + Packaging Design, Web Design.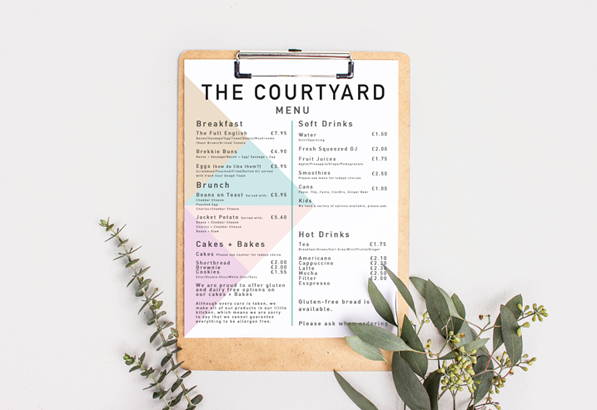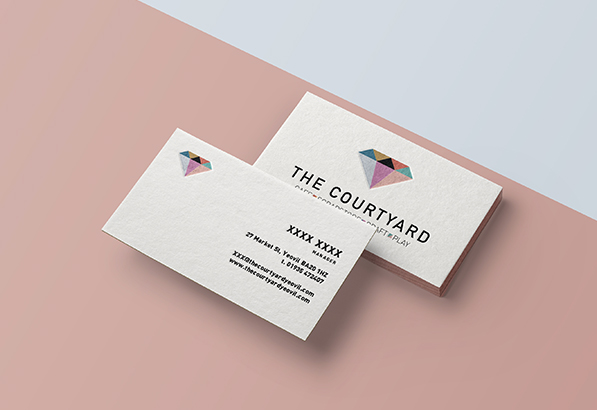 The Courtyard is part of The Hub Yeovil Community Support Charity who provide training and employment for vulnerable people in Yeovil. We were asked to assist when the previously stand-alone scrapstore was to combine with The Courtyard cafe in an interesting blend of creativity and socialising.
The scrapstore is mostly supplied by local businesses whose waste would ordinarily end up as landfill, varying from carpet samples, jam jars and even ex-retail display. Our concept was one man's treasure, which we reflected throughout the cafe along with hand crafted gifts that are on sale to the public made by the team at The Hub.
A brand refresh combined with a new interior layout, look and feel has provided the team with a new space to inspire, create, play and educate. Something Yellow also provided the team with a new website to help launch the hybrid cafe.